US senator Al Franken has announced he will resign from Congress in the coming weeks following a wave of sexual misconduct allegations and the collapse of support from his Democratic colleagues.
"I may be resigning my seat, but I am not giving up my voice," Mr Franken said in the otherwise-hushed Senate chamber.
The Minnesota senator quit just a day after new allegations brought the number of women alleging misconduct by him to at least eight.
On Wednesday, one woman said he forcibly tried to kiss her in 2006, an accusation he vehemently denied.
Hours later, another woman said Mr Franken inappropriately squeezed "a handful of flesh" on her waist while posing for a photo with her in 2009.
"I know in my heart that nothing I have done as a senator – nothing – has brought dishonour on this institution," Mr Franken said on Thursday.
Mr Franken, a former comedian who made his name on Saturday Night Live, had originally sought to remain in the Senate and co-operate with an ethics investigation, saying he would work to regain the trust of Minnesotans.
"Some of the allegations against me are simply not true," Mr Franken said on Thursday.
"Others I remember quite differently."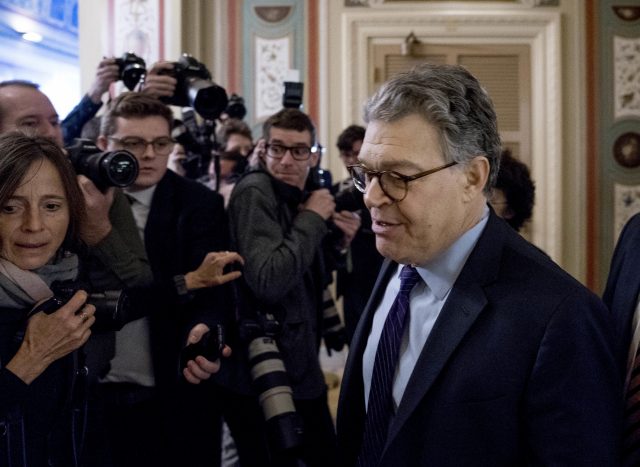 Still, he said he could not both co-operate with an investigation and fully carry out his duties to his constituents.
Mr Franken had gained respect as a serious politician in recent years and has even been mentioned in talk about the 2020 presidential campaign.
He noted that he was being forced out while President Donald Trump – who has been accused of worse offences and bragged on a leaked Access Hollywood videotape of grabbing women by their genitalia – emerged unscathed.
Mr Trump has also endorsed Alabama Republican Senate candidate Roy Moore, who has been accused by multiple women of sexual misconduct with them when they were teenagers and he was a deputy district attorney in his thirties.
His resignation means Minnesota governor Mark Dayton, a fellow Democrat, will name a temporary replacement.
The winner of a special election in November 2018 would serve through to the end of Mr Franken's term in January of 2021.
Several Democratic women, including some who had called for Mr Franken's resignation, sat sombrely for his 11-minute speech and embraced him afterwards.
But they had lost patience with the growing tally of allegations and paved the path for Mr Franken's exit.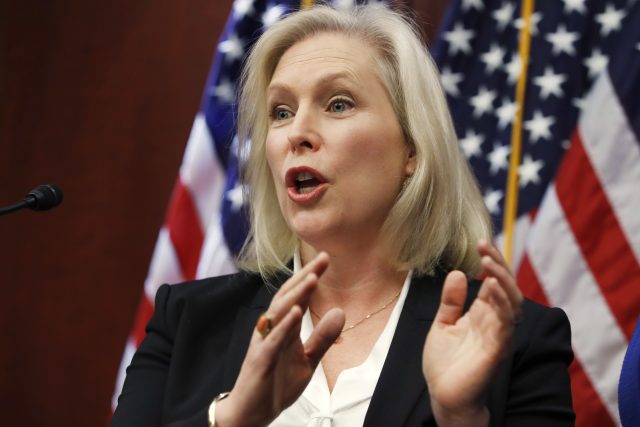 "Enough is enough," senator Kirsten Gillibrand declared on Wednesday.
"We need to draw a line in the sand and say none of it is OK, none of it is acceptable, and we, as elected leaders, should absolutely be held to a higher standard."