Good Morning Britain presenter Ed Balls was brought to tears as he spoke to singer Gareth Gates about how much he had inspired him to be open about his stammer.
The former Labour MP and Strictly Come Dancing star has previously spoken about his own battle with the same speech impediment that Gates has.
Balls wiped away tears as he told the former Pop Idol star on the ITV programme: "You inspired me, you really did. I thought 'If Gareth Gates can do this, I can too'.
"'And if he can be public, I can be public' – and it was really hard but I did it because you showed me how to do it."
The pair embraced as Gates told Balls: "You're a role model for me now. For you to be doing this (hosting GMB) is really incredible."
Balls replied: "Sometimes it goes wrong. But it always goes wrong… if you have a stammer there's moments where it goes wrong, but so what?"
Gates recently appeared on the Channel 4 show Celebrity SAS: Who Dares Wins, and was the only contestant to pass selection, after making it to the final with former health secretary Matt Hancock and model and TV personality Danielle Lloyd.
Discussing his time on the show, he said: "They try to break you down to build you back up, and, you know, as a result of that, I'm much more confident now and I got quite a lot out of the show."
Balls commended him, saying: "Can I say, for me, to actually meet you and to talk to you is such an honour, because you were a huge role model for me."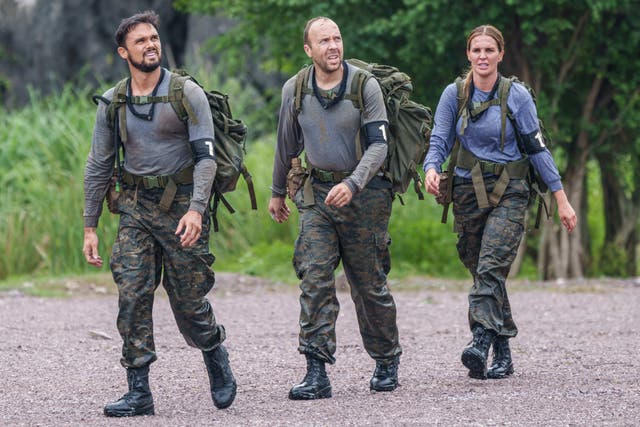 He added: "When I wasn't talking publicly about my stammer, I was actually a cabinet minister and you were out there and you were having a stammer but also showing you could be at the top of your game and being a star.
"You gave me confidence, and I think that, for very many children watching this programme or their parents, the things that we say to them about what you can do in your life… you can be SAS winner, you can be a top singer, you can be a presenter of breakfast television and read the autocue with a stammer. I mean, it's amazing and you inspire people."
Asked about his advice to young people with the same issue, Gates said: "I think just to never give up. I think one of my greatest achievements from Pop Idol and now SAS was that I proved to people that you can have an affliction, you know, and don't let it dictate who you are.
"You know that you are able to achieve whatever you want in life, and you just have to be strong. And parents in particular with kids who stammer, I just say to just be patient and to give them as much time as they can and eventually they'll find their way through."