Model Emily Ratajkowski has said she never intended her latest fashion video to be a feminist statement
The 26-year-old actress posted scenes of her Love magazine advent calendar video on social media, which show her pouring red wine on her chest and writhing while covering herself in spaghetti on top of a table.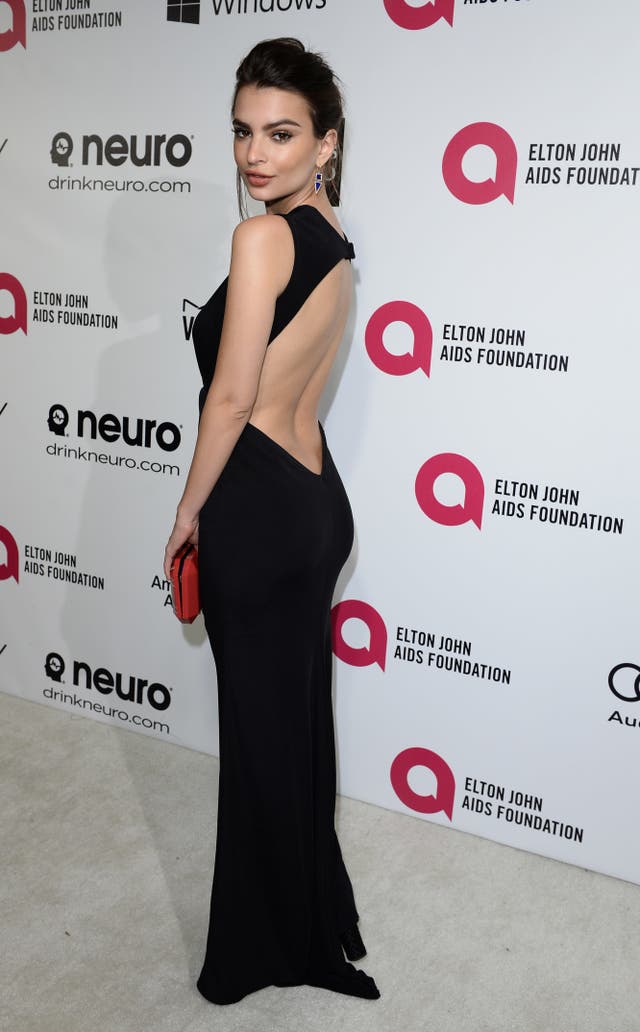 Now Ratajkowski, who also appeared in Robin Thicke's Blurred Lines music video, has hit back, saying she can "have opinions about feminism" and "do sexy photo shoots".
She tweeted: "Lol never said my love video was a feminist statement. But now it's worth saying that telling women what to do with their bodies & sexuality is actually just classic sexism. I can have opinions about feminism & also do sexy photo shoots k thanks".
On Wednesday's Good Morning Britain programme, presenter Piers Morgan criticised the model, saying: "I have no problem with her getting her kit off all the time, that's fine. I have a problem when she couches it as feminism and female empowerment. It isn't. That's my problem with it.
"And I don't want young women around the world thinking the only way to get on in life and be empowered is to get their kit off and writhe in spaghetti."
Morgan replied to her tweet about the video not being intended as a feminist statement, writing: "Lol you literally posted a statement about feminism with your spaghetti snaps".
Ratajkowski was quoted as saying during her interview with Love magazine that "female sexuality and sexiness, no matter how conditioned it may be by a patriarchal ideal, can be incredibly empowering for a woman if she feels it is empowering to her".
"The way I dress, act, flirt, dance, have sex – those are my decisions and they shouldn't be impacted by men. Being sexy is fun and I like it. I should never have to apologise for that.
"My life is on my terms and if I feel like putting on sexy underwear, it's for me. Personal choice is the core ideal in my concept of feminism."
Other celebrities who have posed for the magazine's advent calendar so far include model Kendall Jenner, singer Rita Ora, model Slick Woods and Victoria's Secret model Sara Sampaio.